After years of working a day job while teaching yoga on the side, Melanie Jones knew she wanted to find a way to make yoga a bigger part of her life. When the studio she taught at went on sale, she jumped at the opportunity and purchased it. She rebuilt the business from the ground up, rebranding it with a new name, hiring new instructors, and offering more classes.
That's how Melanie began Green Yoga. Based in Leamington, Ontario, the studio offers yoga and pilates classes at all levels. It's where passionate instructors meet students from all walks of life—including busy CEOs looking to relax after a long day and stay-at-home moms in need of some self-care.
One of Green Yoga's unique offerings is the technology it uses for its hot yoga sessions. Using infrared heating panels in the ceiling, the room can get up to 38 degrees Celsius, allowing participants to really sweat it out. These sessions helped Green Yoga stand out from other studios, especially during the winter months.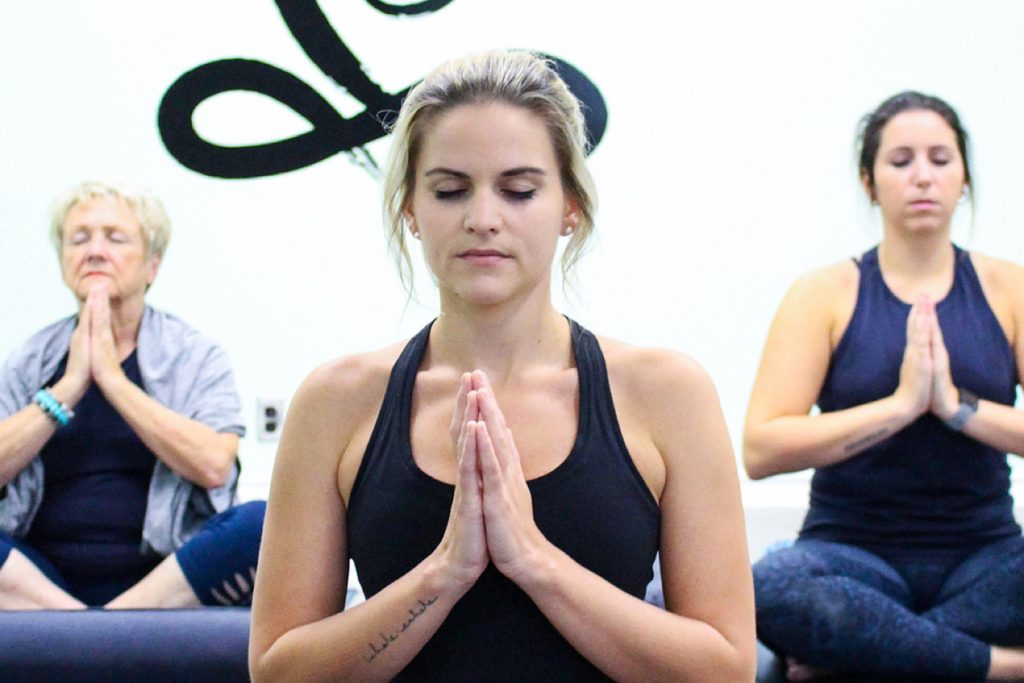 How the studio overcame lockdown challenges
The lockdowns due to the pandemic forced Green Yoga to temporarily close their studio. While this period was extremely difficult, Melanie notes that:

"The lockdowns gave me something I didn't have enough of before: Time. Time to put in my up-to-date software and to shift more of our offerings online."

By bringing offerings online, Green Yoga was able to keep their customers engaged even when their studio was unavailable. While it was a stressful time, it did show Melanie how she could grow her business even more.
A partnership that helped them adapt
Partnering with Cogeco Business helped the studio adapt to the current environment as lockdowns eased while physical distancing remained in place. Green Yoga utilized their business Wi-Fi to help members check-in to the studio online, minimizing physical contact. Additionally, the Wi-Fi connection allowed instructors to seamlessly play music for classes in every room.
The future of Green Yoga
When it comes to the future of her business, Melanie's goal is to expand her studio space within the next 5 years. A larger space would allow for multiple classes to happen at the same time, and more styles of classes to choose from. This would include specialty classes like stand-up paddle board (SUP) yoga and acro yoga.
Along with a new space for the current studio, Melanie would also like to open a second studio location in a nearby town. This would allow her members to go between the two locations at their convenience.
While Melanie has fulfilled her dream of making yoga a bigger part of her life, Green Yoga's journey as a growing business is just beginning.