At Cogeco, we believe in showcasing how much our customers mean to us. We proudly connect over 600 communities and 38,000 businesses across the province through our high-quality fibre network. From local bakeries to entertainment venues, and everything in between, our customers are at the heart of everything we do.
We asked our Account Executive Scott Gouthro to share what he loves about working with the Ontario community. Scott lives in Burlington, Ontario, a beautiful city with 195,000 citizens.
As an Account Executive, Scott is a local business expert that meets with every customer to understand their unique business requirements. Scott also prepares custom solutions to help modernize operations for growth and satisfy their clients. From the start of every communications journey to the post-set up experience, Scott believes in giving customers the white glove treatment they deserve.
Meet The Port House Social Bar and Kitchen
Currently, one of Scott's closest clients is The Port House Social Bar and Kitchen. They're located in Burlington, a beautiful city on the North West Shores of Lake Ontario. Many businesses call Burlington home, such as the restaurants, retail stores and spas near Village Square or the waterfront. The Port House is one such business. They are one of the most trending restaurants thanks to their great food and excellent cocktails. And to keep serving the community during the pandemic, the restaurant set up outdoor dining on their waterfront patios, creating unforgettable dining experiences with a breathtaking view of Lake Ontario.
Before The Port House became a must-try restaurant, they had to convert a local bar to use for their launch in Burlington. And to do that, they needed to find a communications partner who'd make their opening a success.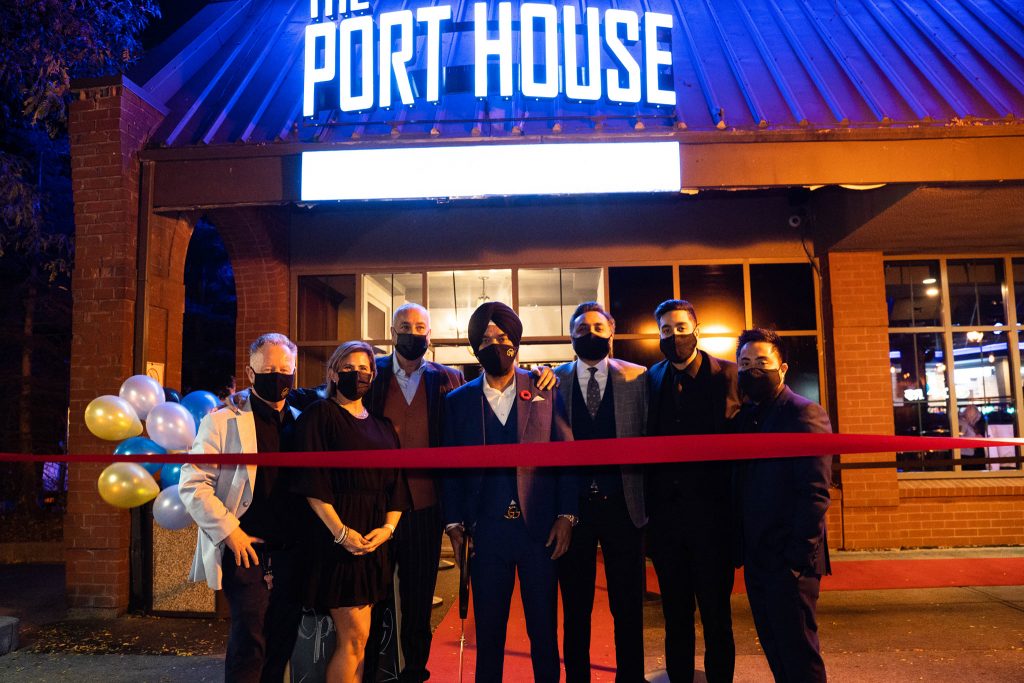 Partnering with the restaurant
After a client meeting, Scott spotted a "Coming Soon" sign for the restaurant and left his business card at the door hoping to connect with the owners. The next day the owners called and Scott discovered that he was already a repeat customer at the restaurant's Port Credit location.
As a regular diner and Account Executive, Scott understood what their needs would be and how Cogeco Business could help.
Supporting the restaurant's success
To build trust, Scott took his time to fully understand the atmosphere that The Port House was trying to provide for their guests. He made sure to offer scalable services that fitted the restaurant's business model.
He ended up putting together a custom solution that catered to all of their requirements with 4 different products. Business TV would keep patrons and employees entertained with the latest programs. Managed Wi-Fi would provide customers with Internet access on a guest network, while employees used a separate parallel network for business operations. Hosted PBX over Cogeco's reliable Business Internet connection would allow employees to pick up calls to their work phones even while they were away. Additionally, Cogeco Business supplied them with all new Wi-Fi hardware and heat-mapping to ensure The Port House had wall-to-wall coverage.
Overcoming unexpected challenges
One of the biggest challenges of opening a new restaurant is the time period between spending money to get everything prepared and opening your doors to start making money. To speed up that process, The Port House decided to open as soon as possible with a soft opening to start generating revenue quickly.
A few days after installing their communications solutions, the restaurant called Scott to tell him they were experiencing some TV issues. Since the restaurant was busy preparing for a soft opening that day, Scott understood there was no time to call technical support to troubleshoot 16 TVs remotely. He took matters into his own hands and drove to the restaurant with his tool kit. While mounting TV boxes, customers were arriving and Scott knew he needed another set of hands to finish quickly.
Scott called local commercial technician Matt Syvret for help and the two worked together to get all 16 TVs ready right as the event kicked off. They were even offered a free hamburger for their efforts, but they politely declined because their objective was achieved.
Strengthening his community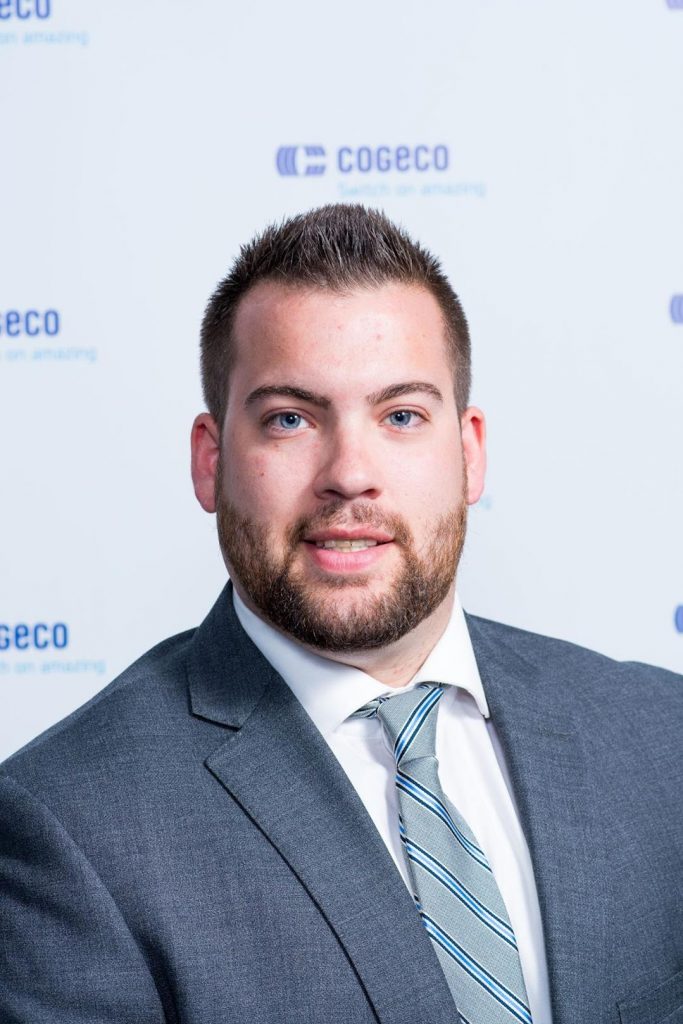 Scott explained that he and the rest of the Cogeco team are huge advocates within their communities.
"Community has always been a huge focus and part of our brand at Cogeco. We are also the eyes and ears on the streets, and have an advantage to understanding local developments." – Scott Gouthro
Local partnerships, just like The Port House Social Bar and Kitchen, are how we strengthen and build trust with our community.