Your business Internet connection's performance
Is there anything more frustrating than when you're in the middle of a video conference and the screen freezes or the video gets jerky? To remain competitive, your business requires maximum productivity. To achieve this, your Internet connection speed plays a crucial role in the efficiency and quality of your communications. 
In this blog post, we'll examine download and upload speeds and explore how your organization can benefit from having the right speeds for your needs.
How does download speed differ from upload speed? 
You've likely heard the terms "download" and "upload," but what do these terms really mean? When you surf the web, you use data that is transferred from one point on a network to another in a certain amount of time. As data travels on the Internet in two directions, the terms "downloading" and "uploading" are respectively used to describe the receiving and sending of data.
Downloading
Downloading is the process of receiving and saving data via your Internet connection by transferring external data to your device, whether it is a phone, computer, tablet and so on. All kinds of information can be downloaded from the web: files, web pages, software and more. For example, you can download text files to your smartphone and read them while you're out and about. This means that the actual data that makes up the document is transferred and saved on your phone, making it available locally. Download speed also affects the quality of the video reception from other call participants.
Uploading 
Uploading is the process of transferring data from your devices over the web, such as sending an email or saving images to the Cloud. When you upload data to a website, a colleague's computer or a network location, you're sending data from your device to its destination. When you're on a video conference call, upload speed is almost as important as download speed. In fact, the reception quality of your video as seen by the other participants on the call is affected by your upload speeds.
How is an Internet connection's speed measured?
Download and upload speeds are measured in megabits or gigabits of data that your connection can transfer over the Internet per second (Mbps or Gbps).
Why are these connection speeds important to your business?
Considering that an upload is the transmission of data and a download is the reception of data, you may have already realized that this happens all the time when you, your teams or your customers use your Internet connection.
Virtually every type of activity you perform on the Internet requires download speed, but some activities require more download speed than others. The same goes for uploading, which is essential if you want to transmit data without interrupting or slowing down your other services. With sufficient connection speed, you perform all your Internet activities without a hitch.
How to assess the speeds your business needs?
You may be wondering what your company's Internet connection needs are in order to operate efficiently. To determine this, you need to define how your internet connection will be used: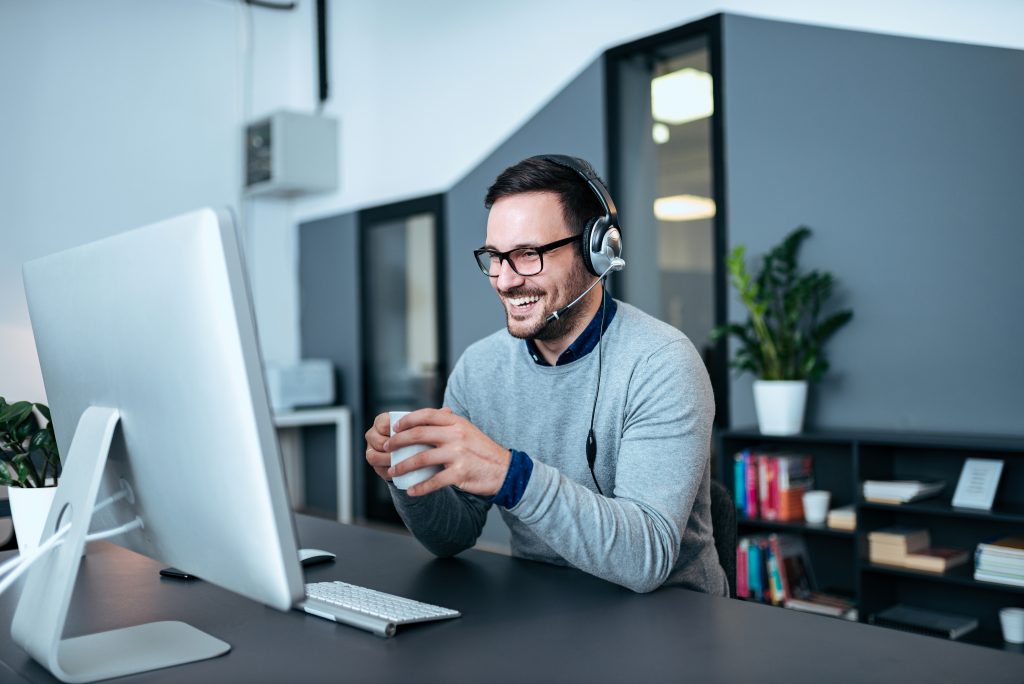 How many devices and users share your internet connection?
How does your company plan to use your Internet connection?
Do you use other Internet services, such as Voice over Internet Protocol (VoIP)?
What is the volume of your downloads and uploads?
Do you plan to expand or scale up your business?
Take an Internet speed test
Check your current connection speeds by running an Internet speed test. This will allow you to identify the upload speed, download speed and ping (the reaction time of your connection, or latency) of your current service plan. If you're a Cogeco Internet customer, you can test your connection with the Cogeco speed test.
If the test results aren't what you expected, check out the following FAQ pages for some tips: 
Which elements can affect connection speeds? 
Several factors can affect your business Internet connection speeds at any given time, including:
The volume of users and devices using bandwidth at the same time
The number of applications and software running on your devices
The performance of your devices
Your modem's location
Are you looking to find a Cogeco Business Internet ultrafast package that meets your needs? Try out our online tool to compare the features of our Internet packages with your Internet usage history. Try our online tool.
Need help assessing your business needs? Reach out to one of our business solutions specialists.