The old adage is true—good help is hard to find
For business owners who guided their teams through the challenges of the pandemic, rebuilding their workforce has become a new challenge because of intense hiring demands and fierce competition for talent. Recruiting talented candidates is a time-consuming and difficult process for small business owners looking for support in making their business successful. To win the war for talent, businesses need to find new ways to engage candidates and recruit them into the workforce.
To find your next employee of the month, and entice them to join your team, you need to stand out as an employer of choice on social media. Do this by creating an employer brand (your business's reputation as a place to work) that is attractive to job seekers.
Since employer branding is all about presenting your company as a desirable place to work,¹ let's think about how to put your business's best foot forward and turn your employer brand into your company's competitive advantage.
Job seekers are customers too
When customers interact with your business (visiting your website, scrolling through your social media accounts, chatting with employees in-store, etc.), they want to feel as though they're getting to know real people. The same is true for job seekers. Today, the expectation is that employers express their business's personality online including what they value as a workplace to win-over top talent.
Convey what your company stands for in the same way you'd interact with customers over social media:
Share photos and videos—give candidates a glimpse into a day in the life of your business. For instance, if you're a pet food store, show photos of your canine customers browsing for treats.
Showcase your culture—people want to know that they'll fit in.²
Don't shy away from what makes your company a great place to work! If you're a barber shop, post a video of your staff chatting with customers as they enjoy the camaraderie that comes with their haircut.
Respond to comments—demonstrate that you're engaged and open to feedback. When a customer posts a rave review about the teeth whitening they received at your dental office, thank them. If you see any negative comments, respond with decorum and do what you can to resolve the issue.
Craft compelling job descriptions—be thorough in descriptions as you are about your products and services.
Look beyond LinkedIn
Known for professional networking and job searches, LinkedIn is a social media platform that connects businesses and job seekers, but it isn't the only way to reach potential employees.
Those on the hunt for their next great opportunity are scoping out your business on multiple platforms to get a sense of what you're all about. They're checking your Twitter account to see if you share industry news, visiting your Instagram profile to see what the workspace looks like and they're reading your Facebook comments to see how you handle yourself. Job seekers will acquaint themselves with your company's brand on every social media platform they can think of.
Be a top talent magnet on social media
Don't forget about the nitty gritty. Remember to tell job seekers what's in it for them. Include things such as:
Employee perks and benefits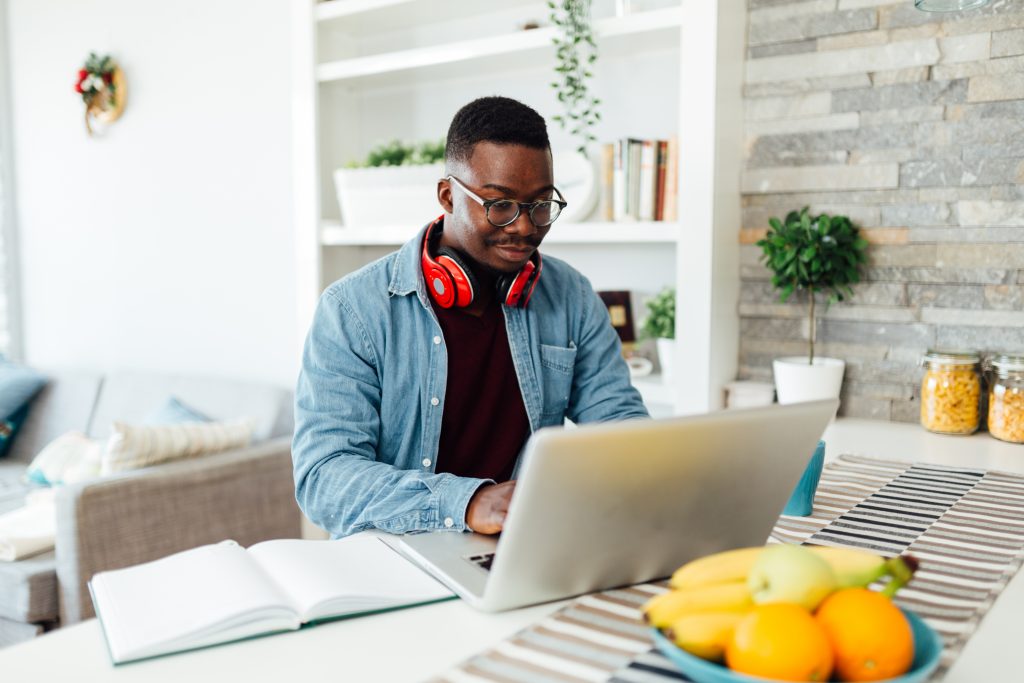 Do you offer remote work options or flexible working hours? How about health, vision and dental insurance? Are training and professional development part of your employee perks? These are the types of things potential employees are excited to hear about. Upfront details about a job's perks and benefits will encourage applications from candidates.
Include a salary range in your job description
According to the Society for Human Resource Management (SHRM)², when looking at a job posting, compensation and benefits are the primary elements that most candidates are looking for. Since transparency is a trust builder, this will show candidates that your organization is committed to equality and fairness.
Real opinions from real employees
Job seekers want the inside scoop. Post quotes and testimonials from your current employees to attest to your reputation as a premier employer.³
The fun stuff
Use your social media accounts to show awards won, events held and milestones reached. Top candidates want to know that they're joining a winning team.
Keep these tips in mind when crafting your next social media post because you're not just building a brand, you're honing your reputation as an employer.
Sources: