Start the year off right with these 15 techno resolutions
Regardless of the industry or size of your business, technology can help boost productivity, reduce costs and improve profitability. To kick off the year, here are some actionable technological ideas to consider implementing that will help your small business thrive now and for years to come.
Leverage the power of digital administrative technologies
There are many benefits to acquiring new business systems to optimize your small and medium-sized business (SMB) operations. They allow you to improve your business model in order to enhance productivity, increase your customer base and create new revenue streams. Maintain your competitive edge by considering the following technologies.
1. Collaboration tools and cloud data storage
With the right collaboration tools and technologies, you can increase your productivity by 20-30%.1 What's more, these tools make your work environment attractive to potential candidates, because a successful employee experience is linked to efficiency. Improving productivity through new technologies has proven to benefit teams by freeing them up to perform more valuable tasks, eliminating frustration and increasing satisfaction.² As a result, online collaboration tools can help you stay competitive when it comes to talent acquisition.

When sharing and storing digital information, conducting virtual meetings or keeping up to date with team and customer communications, email is not always the best solution. Unified communications tools offer many alternatives, including instant remote communication, video and web telephony capabilities.
Cloud-based data storage empowers you and your team to securely access and share files and information in real time, whether working remotely or on the road, using any device connected to the Internet. In addition, you can save on costs because cloud-based applications and data storage are much more affordable than other more rigid solutions, because they cut down on IT and software expenses.

Check out this article to learn more about the essential tools for remote business.
2. Analytics tools
A global survey reports that 65% of businesses cite improving data analytics as key to delivering a better customer experience.³ A digital analytics tool your business can tap into immediately is customer behaviour analytics, which can help you increase efficiency and reduce non-value-add activities. By collecting and analyzing these insights, you can develop your own business intelligence. For example, Wi-Fi network usage analytics tools help you better understand your customer base through real-time traffic data reports and performance indicators. With these analyses, you can target issues or areas for improvement, and implement effective measures to optimize your performance.
Break into the digital landscape with online marketing
This makes it more crucial than ever to come up with innovative strategies to carve out your presence in the digital landscape. Given the current prevalence of social media, there are many opportunities to reach your customers along their buying journey. The key is to use the right tools. Here are a few of them.
3. Get your website noticed with search engine marketing
You're likely already know that your website should highlight your business value proposition and showcase your competitive differentiators. You can increase awareness of your site and attract potential customers using search engine optimization (SEO).
Since most people will begin their buying journey with an online search, search engine advertising (SEA) is a worthwhile investment to consider. This paid referencing service is known by different names, including Google Ads, keyword buying campaign or Cost-per- click (CPC). Nowadays, it is a very effective tool to help you increase your leads, boost your sales and generate traffic. The principle of SEA is simple: you buy the keywords you want to link to in an auction, and only pay the bid amount when a user clicks on your link. However, SEA is not an easy skill to master. Unless you have someone with the necessary expertise on staff, hiring a specialist is a good idea.
Interested in learning more? Read more about it in our article Boost your online presence with these digital marketing tips.
4. Customer relationship management systems (CRM)
Among the top recommended technologies for small and medium-sized businesses, CRMs rank second.⁵ A CRM gives your business valuable assistance within a single solution to track everything related to your customer base: emails, calls, visits, sales progress and more. This year, centralize your data while simplifying and securing your customer relationships. To do so, learn about the different CRMs geared to SMBs, such as Sage, Zoho or Salesforce.
5. Social media and online advertising
Consumers are looking for more human interaction than ever before. There are several great ways to connect with them. You can choose your social media platforms based on your type of business and your target audience, contribute actively and regularly to your social media accounts and engage with and provide practical value to your consumers. In addition to highlighting your business, be sure to share your promotions and latest news on your social media accounts.
Online advertising is a great tactic to incorporate into your marketing strategy. These ads can be targeted to get your messages to the right audience, whether it's by geography or demographics. Also consider online banner ads as well as paid social media ads.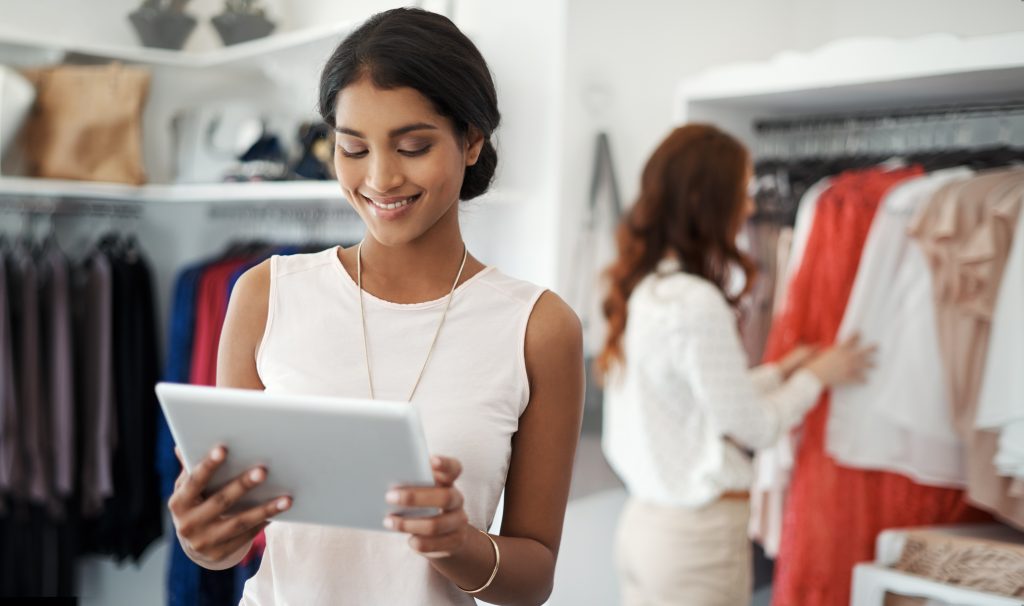 6. Influencer marketing
Did you know that 80% of consumers bought something after seeing it suggested by an influencer?⁶ Recommendations from influencers help customers make purchasing decisions. Might as well tap into them! To promote your brand, rely on influencers who are popular with your target audience.

7. Online video
Online video is a great digital marketing strategy that builds credibility and allows you to reach potential customers. Have you considered it? Effective videos include those that answer practical questions, feature compelling testimonials and are humourous.
8. Automation
Automation refers to repeated actions performed by a system using pre-programmed rules and templates, which require little or no human intervention. For example, if you make an appointment and receive an email or text confirmation, this is an automated response.

A study has revealed that 55% of SMBs cite lack of time as a significant challenge.⁷ By adding automation to their toolbox, teams can save time on some manual processes and focus their efforts on the work that yields profits.
9. Live online chat software
Nowadays, shoppers' patience is extremely short. As a result, your responsiveness is more critical than ever. With 90% of customers expecting an "immediate" response (in 10 minutes or less) to their support questions,⁸ and the possibility that your team may not be available to support them at all times, live chat software may be the solution. As a matter of fact, using this type of solution is a business technology trend that is gaining popularity. What's more, this trend is likely to continue. Artificial intelligence is predicted to drive 95% of the customer experience by 2025.⁹ Embrace the many benefits live chat has to offer SMBs like yours.
10. Email marketing
To launch effective email marketing campaigns, you need an email marketing application. In today's market, there are several that are effective and inexpensive, or even free. You can send emails based on a mailing list of your customers who have accepted to receive communications. You can even track your emails' performance in real time, whether it's in terms of open rates, click-through rates or unsubscribes.
Based on your objectives and strategies, email marketing can bring you a number of benefits. It automates repetitive tasks, personalizes your communications to make them more relevant and helps you drive sales.
11. Online appointment scheduling and booking applications
Offload tasks from your team and give your customers autonomy and flexibility. With online appointment scheduling or booking apps, you can increase your customer base and loyalty, and improve online conversion. The adoption of this technology alone lets you offer a high-quality and efficient service. To enable this, calendar management software applications like Calendly provide an excellent solution.
12. Online shopping operations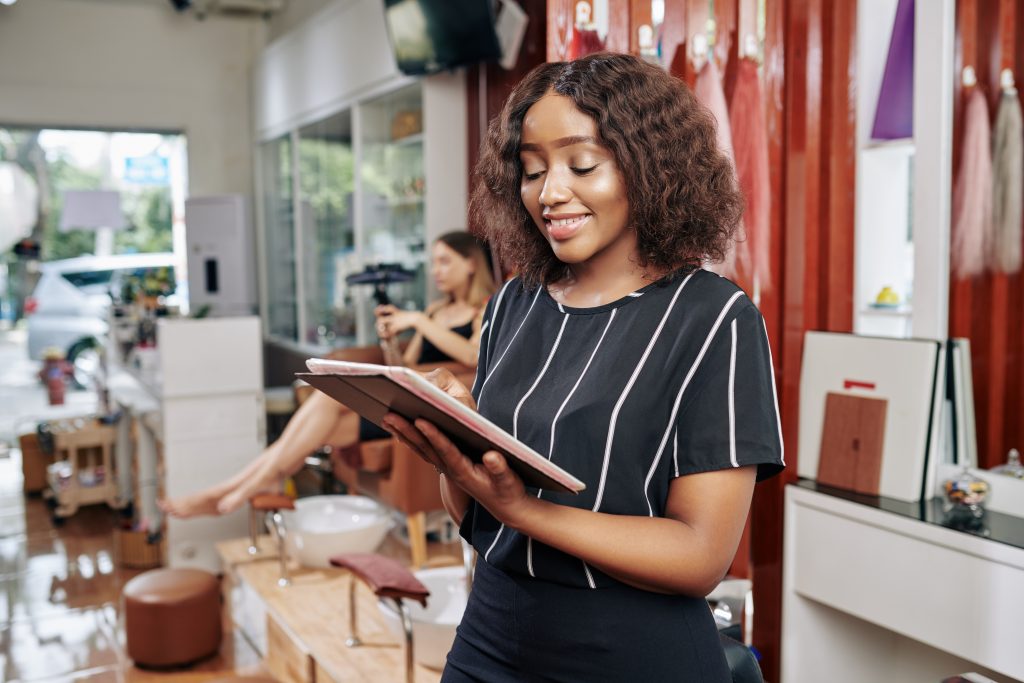 Online commerce is gaining in popularity year after year and the competition is increasing. Are you capitalizing on it? If so, have you considered providing free shipping? 46.5% of SMBs mention that including free shipping increases their online sales, making this a compelling option.10 Don't forget to make sure transactions are secure to safeguard your customers' personal and financial information from data theft.
A few more technological resolutions
13. Enhanced cybersecurity measures
As we become more connected, we also expose ourselves to more cyber threats. Many of these can be mitigated through awareness and adoption of good security practices. Take advantage of the new year to make a resolution to protect your small business from cyberattacks.
14. Green matters: making a difference in environmental sustainability
It's time to take action to address environmental issues, and there are several positive changes that companies like yours can make to reduce their footprint. To go green, there are multiple things you can do, such as investing in solar energy, using energy-efficient equipment, facilitating hybrid or remote work styles or sourcing eco-friendly suppliers. Customers value businesses that do their part, which can help win them over and improve your brand's reputation. In addition to reducing your environmental footprint, these changes can also help lower energy bills, which is an added bonus.

15. Secure your business' scalability
If your business is planning to expand in the near future, your network and other IT infrastructure will need to evolve correspondingly. This requires planning, whether it's considering ways to increase your network speeds, or getting bigger data storage capacity. By keeping scalability in mind when making investments in hardware and software, you'll be better able to meet your needs.
It's never too late for good habits
This year, take a step back, plan some technology resolutions and stick to them. No need to tackle everything at once. You can move forward gradually. These resolutions will help improve your company's profitability and maximize your teams' productivity.
Source: