As part of Small Business (SMB) Week, we'd like to highlight how our colleagues have been serving SMBs in the communities that they are a part of.
Rev de Ocampo's family moved to Burlington from the Philippines in 2012 and has been part of the community ever since. Rev says:
"People here are very friendly and supportive. The culture that we have here in Burlington allows us to be more connected with each other. It lets you connect to your roots and feel like you're at home."
He is now an Inside Sales Supervisor in Burlington, Ontario.
Rev's enthusiasm and connection with the community ties directly into his role with Cogeco Business. As a supervisor for Inside Sales, Rev leads a team of sales specialists. His team serves a variety of local SMBs with the goal of offering the best solutions for their specific needs. By finding telecommunications solutions for SMBs in Burlington, Rev is supporting local businesses and growing his community's economy.
While Rev misses his family back in the Philippines, especially his grandmother, he is happy to be part of a company that feels like a second family to him, and a community that he can call home. He is proud to say that Cogeco Business extends those family values to SMB customers in Burlington, too:
"It goes back to what Cogeco Business does for our customers by making sure that their services are actively working 24/7. We bring the family values that we have as a company to their home."
Watch our video to get the full details on how Rev de Ocampo supports community and works with local small businesses: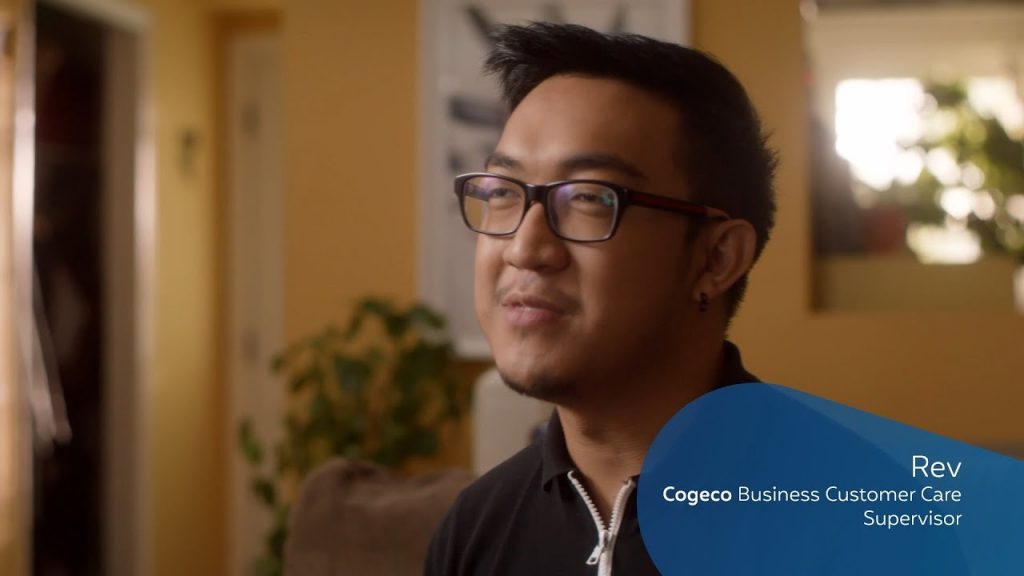 Building partnerships with local businesses is a great way to strengthen community ties while collaborating to help each other grow. Learn how you can successfully build a local partnership in our guide.