How to get ready for the holiday season
With the holidays just around the corner, people are eager for a season of sales. While more retailers are returning to full capacity, experts predict that e-commerce sales will be higher than last year. To help your business prepare for the digital holiday rush, we put together 5 tips for you.
Tips for a successful holiday season
From early-bird holiday shoppers to last-minute deal finders, these 5 tips will help you exceed customer expectations and ensure a smooth holiday season.
1. Ensure your website is speedy
Today's customers expect web pages to load instantly. In fact, 40% of shoppers will leave a site after 3 seconds of waiting, therefore masking sure that your website loads quickly is essential.² Learn more about choosing the best Internet provider with speeds that will accommodate your business needs.
2. Make sure your website is intuitive
In addition to quickly loading web pages, customers expect to navigate websites easily, as difficult navigation can frustrate people and make them leave. To avoid this, assign employees who haven't seen the latest version of your website to test it out. Ask for their feedback to see if your website offers a seamless and enjoyable shopping experience as they explore pages and products.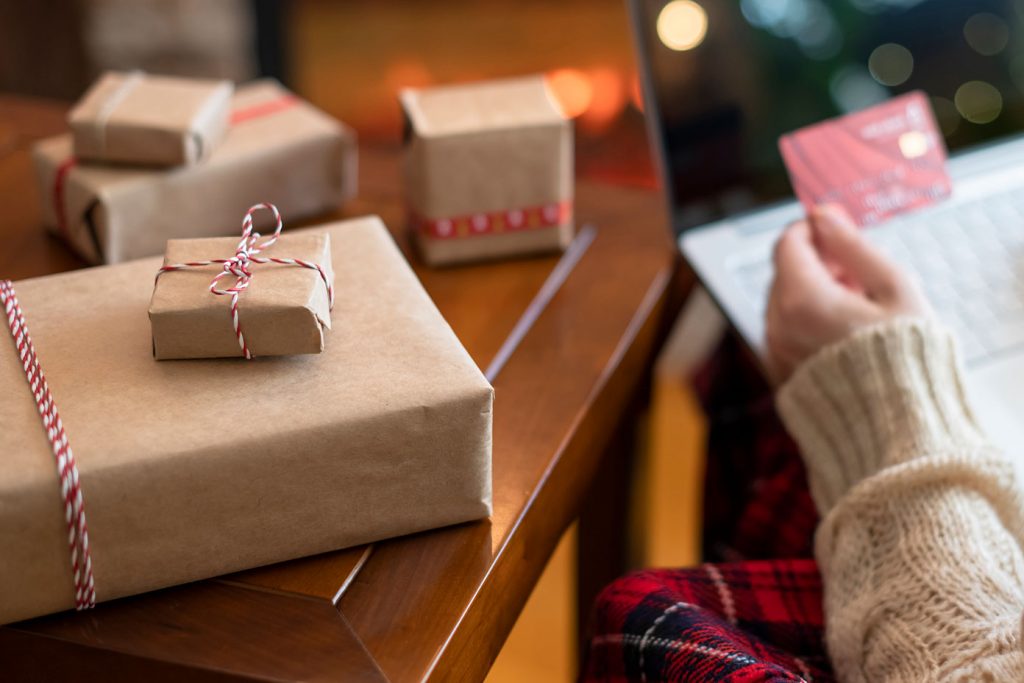 3. Secure a seamless checkout experience
Your checkout experience should be another fast and painless part of your e-commerce website. This is another great opportunity to ask employees less familiar with the website to go through the checkout flow as if they were a customer. Have them consider how many steps it takes to complete a purchase. Also, let employees check if the website accepts their preferred payment methods, such as popular credit cards, Interac and PayPal, to allow for frictionless shopping experiences.
4. Prepare customer service for more customer volume
With higher anticipated volumes of online ordering over the holidays, your customer service team will need to prepare for hiccups. From order delays to returns and the occasional frazzled customer, your team will benefit from having online chat, extended call hours, additional phone lines for increased capacity and extra representatives hired for the holiday rush.
We also recommend that our advanced phone customers use their interactive voice response. You can set it up to provide customers with relevant holiday information, such as new promotions and adjusted store hours. Furthermore, you can set up your call forwarding so you'll never miss a sales opportunity. Learn more here.
5. Plan your deals ahead of time
The holiday season can feel like you're living from one promotion to the next. Try to organize your sales as well as your holiday-appropriate promotional designs and messaging ahead of time. This way, you won't miss out on popular online shopping dates while focusing on running your business.
We hope that these 5 tips will help you and your team have a happy and seamless holiday season.