Getting started
Your business is active online. It has a website, and maybe a Facebook page or a LinkedIn profile. And from that point on, how do you get noticed? How do you attract more visitors? How do you generate leads? In this article, we've gathered some practical ways for you to build your digital marketing strategy.
Benefits of online presence
Some small and medium-sized businesses (SMBs) haven't yet understood the value and scope of online visibility or, conversely, the consequences of online invisibility. Yet, research has shown that 81% of respondents aged 16-64 reported searching online for a product or service to buy.1 A business without an online presence means that it's not visible in search results. This lack of visibility means lost sales and profits. In fact, according to the Business Development Bank of Canada (BDC), businesses that have established an outreach strategy based on digital marketing are:
1.7 times more likely to have experienced higher sales growth.2
1.5 times more likely to have higher profit margins.3
Plan a digital marketing strategy based on your objectives
Today the Internet is a must for generating leads. Buyers do much, if not all, of their purchase journey online. But for an online presence to be effective, we must match our ambitions with action! This means that a business must focus on strategies and tactics that will allow it to meet its objectives. What are yours? Perhaps they are one of the following:
Increase your chances of being found by potential customers
You want to work on your search engine optimization (SEO) to ensure that your website has better exposure.

Increase your sales and get a better conversion rate
By providing relevant information and guiding customers through their decision-making process, you have a better chance of converting your prospects into customers.

Gain credibility and make a good impression on clients and prospective employees
Your online presence should reflect your business and employer brand. Your website and/or social media profiles should be user friendly and trustworthy to provide a positive user experience.

Improve your competitive positioning and enhance your brand authority
A referred website allows your business to stand out from the competition, showcase your company through its distinctive selling points and highlight your offer.
Create or improve your website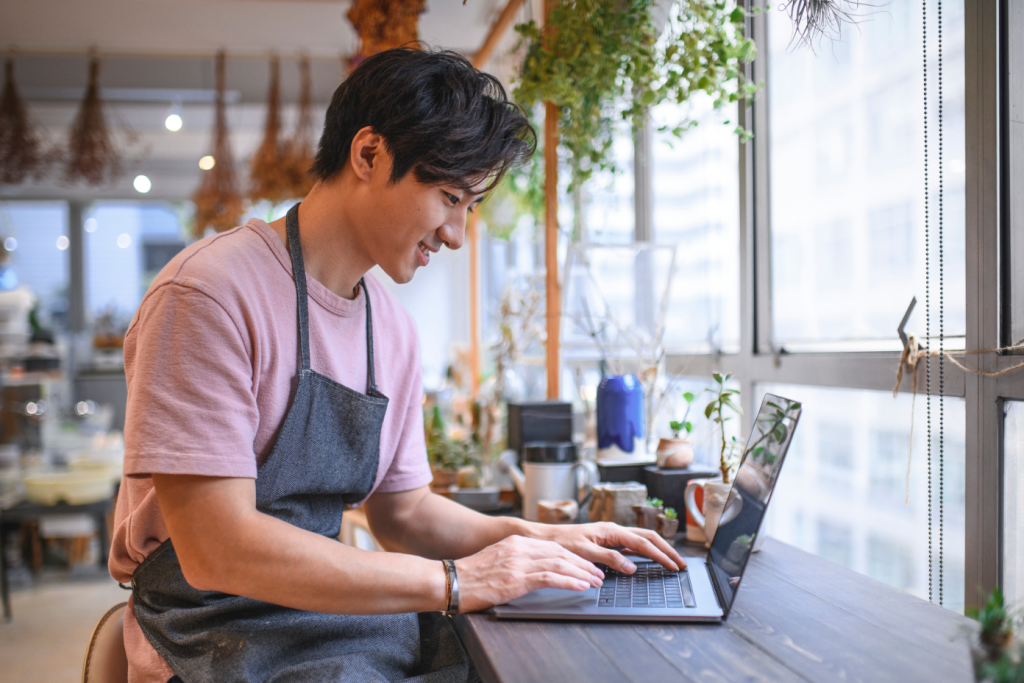 Your website is your online storefront. It is one of the main ways for customers to find your business and get a first impression of it. Therefore, your site must meet customer expectations, in addition to being attractive, well designed and optimized for all types of devices. In order for it to be a powerful driver for online presence, your website must also provide essential information about your business, as well as showcase its offerings.
Maintaining and updating your website is also important. It must be continuously enriched with relevant content. As an added bonus: integrate some conversion tools and/or interaction points, such as a contact form or a call to action. A call to action is a message, a button or an image that prompts visitors to perform a specific action. For example, this could be subscribing to a newsletter or downloading a file.
Create your business profile on Google
Turn the people who find you on Google or Google Maps into customers. You can do this by creating a free Google My Business profile and customizing it with essential information like business hours and address, or with pictures and promotions.
Optimize search engine optimization
Considering that 93% of online experiences start with a search engine,4 we realize how important it is to focus our efforts not only on the appearance of a website but also on optimizing its ranking on the search engine results pages. According to eMarketer, only 33% of small businesses have SEO-optimized websites.5 SEO refers to the process of improving your website's visibility on search engines by using key terms (keywords) that attract traffic.
And when it comes to that optimization, they've only done the bare minimum. In that situation, Google understands what the business does and positions it with related keywords in its market niche.

But how can you improve your ranking in the results pages of search engines like Google? Well, the answer is to use several techniques that form what's known as Search Engine Marketing (SEM):
1. Natural, organic or unpaid search engine optimization:
Keyword strategies
In SEO, a " keyword" is the word your customers use in the search engine that leads to your website. The more these words correspond to the searches performed, the more effective your website's SEO will be. A good SEO keyword strategy allows you to improve your organic positioning and generate quality traffic through the integration of the right keywords on your website pages.

HTML tags optimization
These tags are used to structure the text and hierarchy of your web pages and allow Google to understand the subject of your content, which allows for faster indexing and better ranking. Examples of this include the title and meta description tags of your pages. The meta description is a short sentence or two that does not appear on the website page, but only in the search engine results.

Internal and external linking
The number of links a website has compared with its peers is part of the SEO process. This can be done by increasing the number of quality external links back to your website (such as a web directory), or with link anchors (clickable words or groups of words that redirect to another web page, whether internal or external).

Alt text optimization of images
When properly optimized, your images are an important traffic driver. Alt text is composed of a few words describing each of your visuals. It only appears in the source code of your site.

Domain name and URL
Ideally, choose a short and memorable domain name. As for your URLs, they must be easily identifiable.
2. Paid search, or Search Engine Advertising (SEA):
Sponsored content
This type of online marketing is a useful accompaniment to an SEO strategy. It involves reserving advertising space on the search engine results pages and paying to be listed in the first positions on a given search.
Display online advertising
Online ads can be integrated into your advertising campaigns in a variety of ways. For example, banners and popups make it easy to reach your audience wherever they are on the web. They are affordable ways to drive relevant traffic to your business' website, increase your brand's visibility and drive sales.
Leverage social media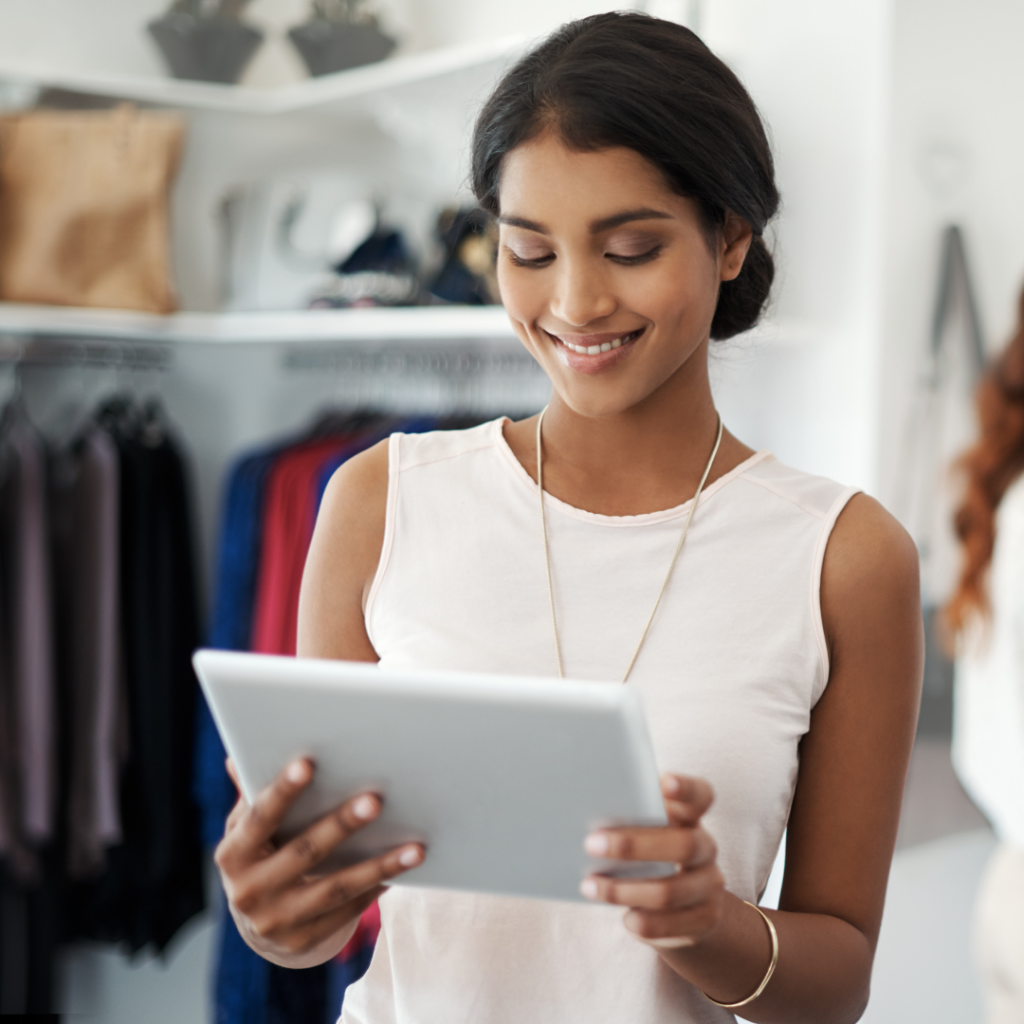 There are several social channels to choose from, such as Instagram, YouTube, TikTok, Facebook and LinkedIn. Your business can focus on one or two media (or even more) depending on your target market.
How do you determine which social networks are right for you? Here are some tips.

If you decide to, you can also run paid ads on these platforms to create, schedule and publish targeted ads for a specific audience, whether it's based on network, interests or even location. Organic advertising, a form of word-of-mouth digital marketing, can also be a good way to increase your online presence. Simply publish some posts on your social media platforms (for free), and let your audience promote them as they share and engage with them.
Get positive testimonials and reviews
Did you know that 93% of consumers say that online reviews have influenced their purchasing decisions?6 Furthermore, 28% of Canadian consumers normally read between 6 and 10 reviews before making a decision, and the majority (57%) read 2-5 reviews.6
So we can't ignore these reviews. A great way to encourage people to post reviews is to invite them to do so on your Facebook page or on Google, where their comments will be viewed by a large number of people.
Improve customer experience
Here are a couple of ways to personalize your customer experience and improve your online presence:
Send out newsletters and emails
These are a powerful means of keeping in touch with your customers and making sure they're informed. In addition, they can be targeted and personalized, depending on segments and location. Welcome emails, promotional emails, loyalty emails, tips and more—there are so many ways to connect via email.

Host an online event
Web events are a great way to draw attention to your offerings and promote your business through word of mouth, as well as engage your customers. To learn more, read this post.

Publish a Frequently Asked Questions (FAQ) section
With a section dedicated to frequently asked questions, you provide users with the exact information they are looking for, right when they need it. Not only do you save them time but you provide a better service.

Use a chatbot
Among the new ways of doing business, chatbots are gaining momentum. They allow your customers to chat via text in the form of automated instant messaging. For small and medium-sized businesses, they allow for real-time responses to customer requests, in multiple languages and 24/7. Not only do they improve customer satisfaction, but they also increase the amount of time spent on your website, which in turn benefits SEO.
Send instant messages
SMS and push notifications have a 98% open rate, compared to 20% for emails.8 They are an effective and simple way to inform your customers of current sales, new products or updates on their orders. You can choose to send messages directly to a cell phone via text message, or through platforms like Facebook Messenger.
The web gives your business wings. Don't miss out on business opportunities. No matter what tactics you choose to use in your online marketing strategy, the key is to make sure they serve both your brand and your customers.